Herbal Academy Natural Dyes Workshop
In collaboration with the
Herbal Academy
, and together with some fantastic natural dyer teachers and makers, I'm so excited to announce this incredibly inspiring workshop offering!
Enrolment to the workshop is now closed for the 2023 Summer season.
Join the waitlist
to be notified when the doors reopen in 2024.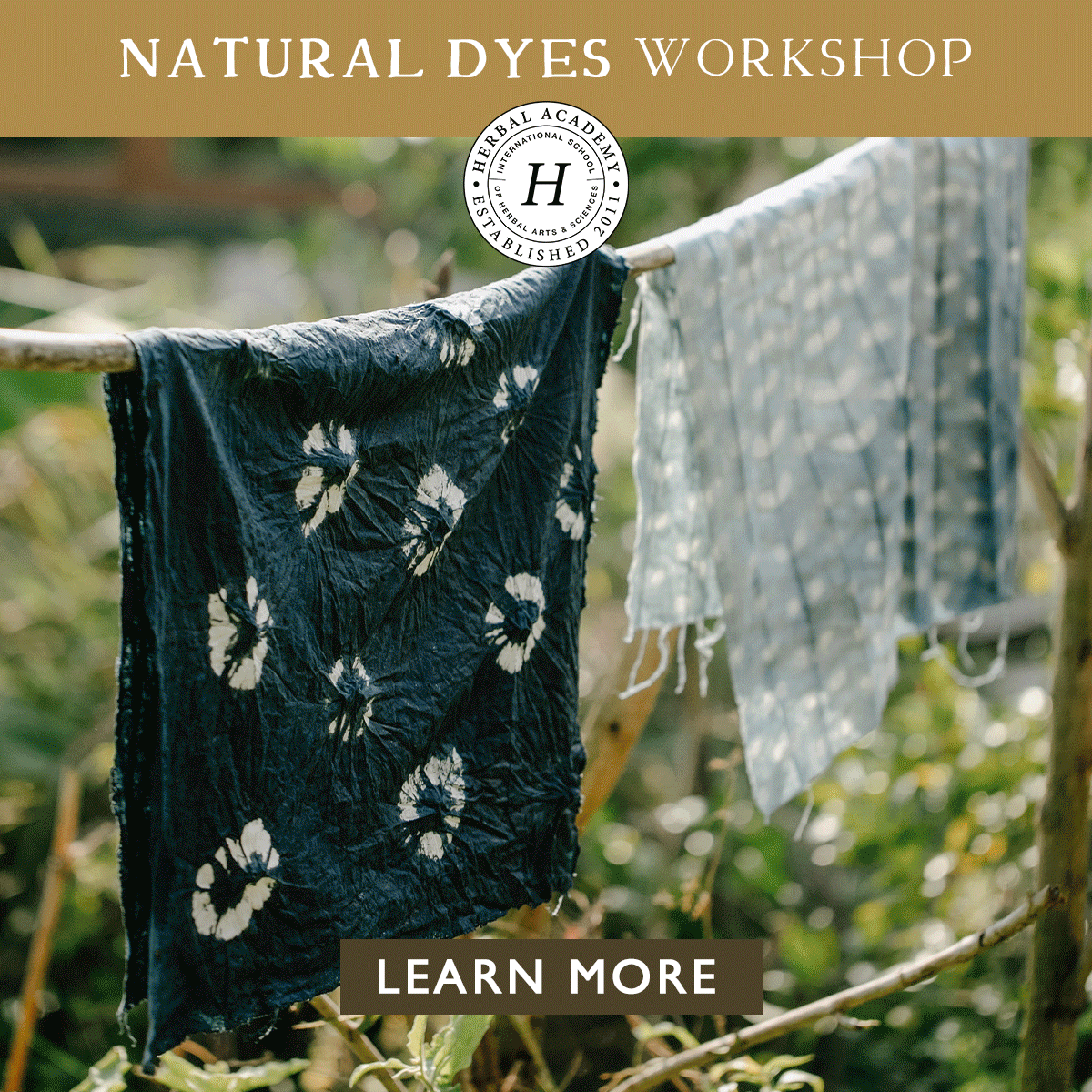 If you've been wanting to learn how to dye yarn using botanicals, I've put together a video tutorial showing you the steps, from plant to colour to textile.🌿
But there is so much more on offer in this informative and incredibly generous and comprehensive workshop! From how to's using mushroom dyes to bundle dyeing for unique prints, and so many projects to apply the botanical dyes you make, you will be delighted and inspired to take your natural dye journey to new heights.



Within the workshop, you will learn how to use botanicals to:


-dye cotton, linen and silk fabrics, and of course yarn!
-make your own colours for home made cosmetics
-treat your little ones to naturally dyed playdough
-pattern-making with indigo
-create a colourful swatch library
-make your own paper using Nature's colours, and much more!