e-book pre-order: Summer Of Making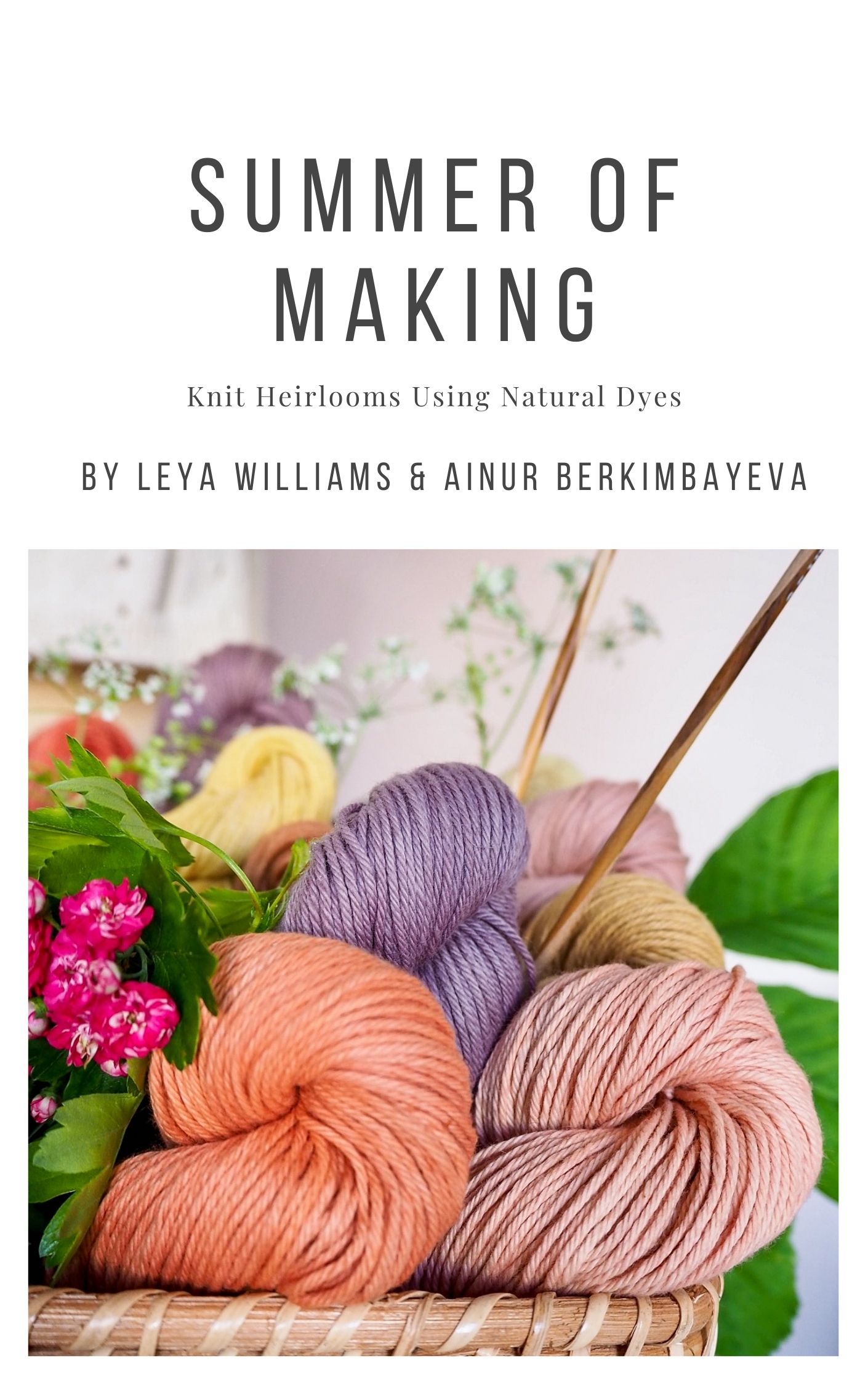 Ainur of Mamasteddybear and I have been cooking up something magical - we are working on an e-book together!
It's no secret that Ainur is one of my favourite knitwear designers: I adore her stylish, modern and beautifully constructed designs that seem to somehow have been created to suit my tastes specifically, and when Ainur pitched the idea to work together on this project, I jumped at the chance to partner with an admired colleague on writing a book, something I've always dreamt of doing.
So what's going to be in this book?
six summer designs (knitting patterns):
two child sized garments, 2 child sized accessories, one adult garment and one adult accessory
children's sizes will range from 6 months to 5 years old
adult sizes will range from 32'' / 81 cm to 60'' / 152 cm bust
an introduction to natural dyeing - everything you need to know about how to get started
and for those not new to it, information and tips I have gleaned from my own dye practice
deepening your connection to your natural surroundings with how to's and notes on respectful foraging, with a focus on seasonal plants and working with summer's bounty
a dozen dye recipes for a beautiful, earthy natural summer palette
bonus content you will love - we promise!
We are planning to release this e-book in May 2022, BUT you can pre-order it now, and enjoy early access to the knitting patterns!
The e-book's full price is $30 (approximately £21.70) and in an effort to make the e-book affordable to more people, we have set up the Pay What You Can system starting from $20 (approx £14.50). Thank you so much for your interest and support!
Pre-order our e-book "A Summer Of Making: Knit Heirlooms Using Natural Dyes" here.